Astoria Ferry Service Launching June 2017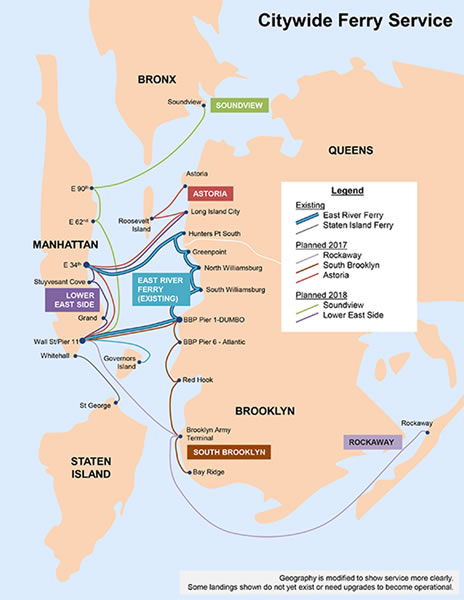 The City announced today that new Citywide Ferry Service will begin in June 2017. For the price of just one subway ride, riders can travel from Astoria to East 34th street in approximately 22 minutes and from Astoria to Wall Street in about 40 minutes. The boats will carry 149 passengers at a time.
Hornblower, the company selected to provide the new ferry service says that it will create 155 new jobs, with wages above $15 an hour. Astoria's ferry landing will be located on the north side of Hallets Cove, along the Astoria Houses Esplanade.
This will be the first time in over 80 years that commercial ferried have run between Astoria and Manhattan. See our Astoria History section for more on the role ferries played in the development of our neighborhood.
Image:EDC map of the new ferry routes