Astoria Blvd Station Renovations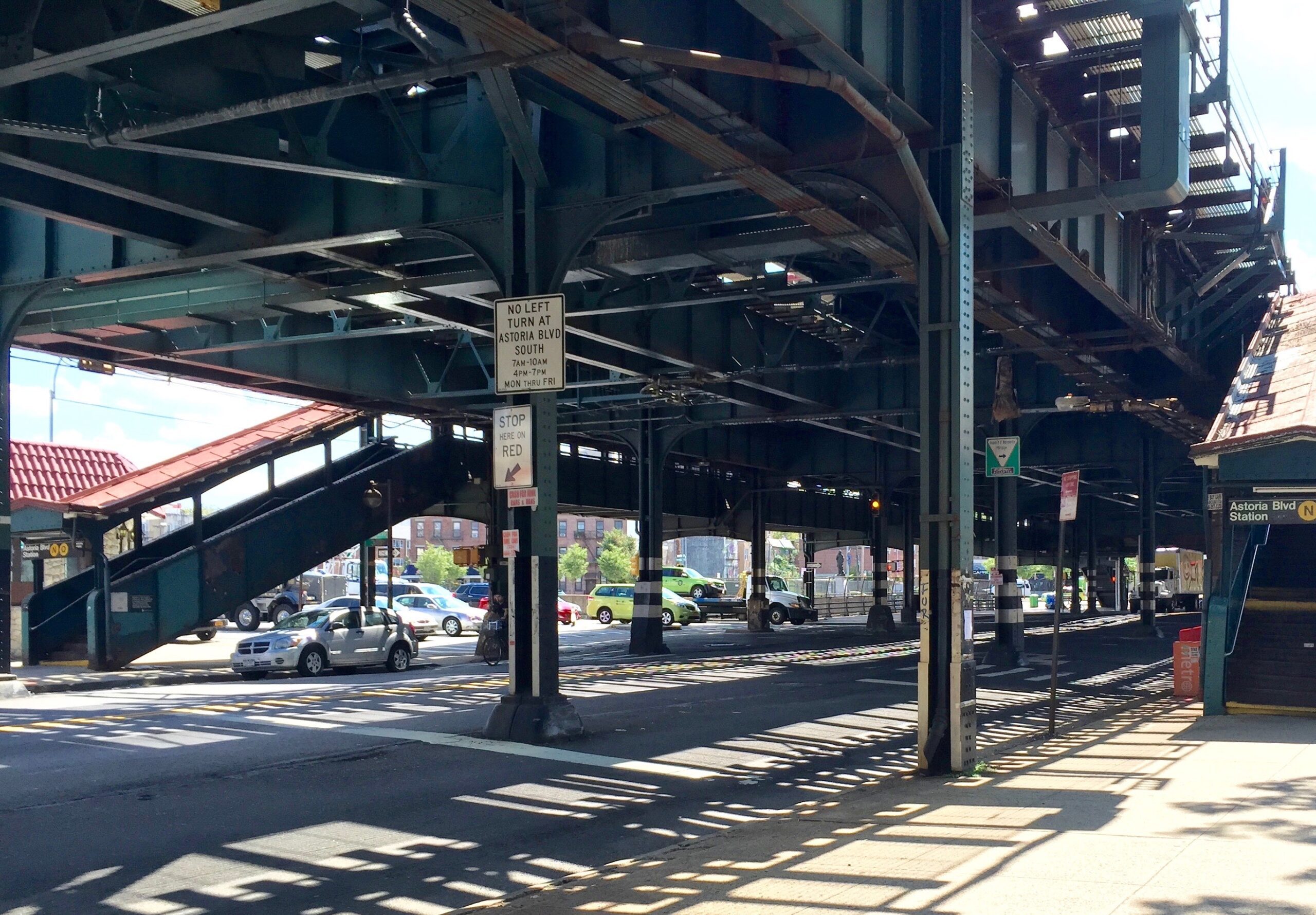 The MTA will add four elevators to the Astoria Boulevard station. The MTA has announced renovation of the Astoria Blvd stop on the N line in Astoria.
This 29 month renovation will include 9 months of full closure and also include traffic diversions, including some closures of the Hoyt Ave South, 31st street intersection. They will work with the NYC DOT to mitigate traffic issues caused by these diversions.
Renovations will include replacing the damaged mezzanine, increasing clearance to allow trucks to pass safely, and installation of elevators. These elevators will be 2 from ground to mezzanine (Columbus Triangle and Hoyt Ave Playground), and 2 more from Mezzanine to platform.
The MTA said that the project will go out to bid on or around March 2019 and will be awarded at or around June, 2019. Projected completion will be by December 2020.
Photo: Photo via Wikimedia Commons