"Astoria Arts Alive" Weekend Walk Postponed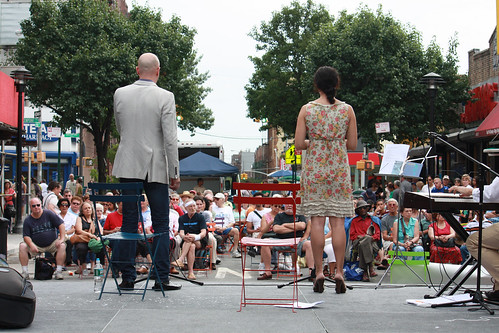 We regret that, upon discussions with the NYC Department of Transportation, our Weekend Walk program, which a street is closed to motor vehicles, and features various entertainment, tabling, and exhibitions is postponed.
OANA was a recipient of a grant to put on such a program. It was scheduled for June 13th, on Vernon Blvd between Broadway and Main Ave. We will now try and reschedule after September, assuming that the funds from the city are still available.
This program is called "Astoria Arts Alive", and features a waterfront walk with three major cultural arts institutions, Socrates Sculpture Park, The Noguchi Museum, and the Welling Court Mural Project.
We will keep everyone abreast of the situation, and we look forward to a great event in the Fall.
Stay safe Until then!
Photo: NYCDOT Weekend Walks 2011: Sunnyside, Queens