As of Right Development Astoria Blvd Newtown Ave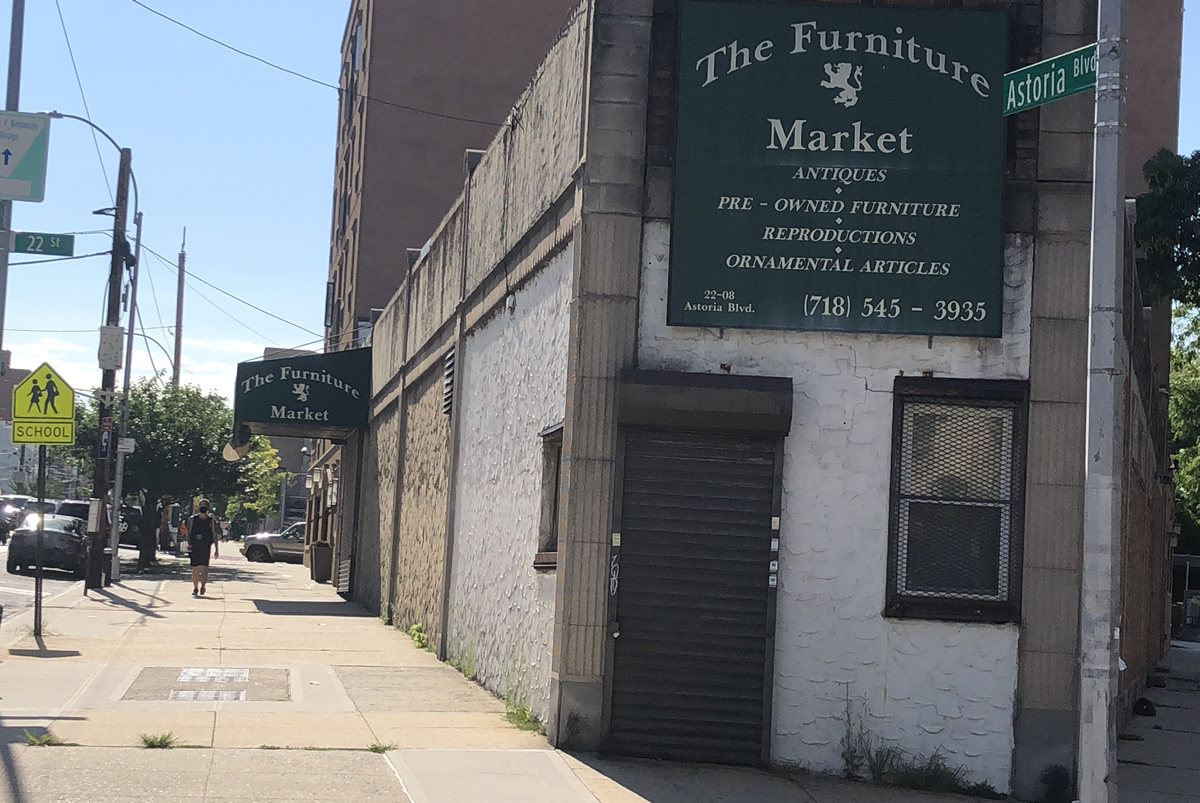 An "As of Right" Development (No Zoning Changes Needed) will be erected in Old Astoria).
The well known "Furniture Market" site at Newtown and Astoria Blvd will be home to this development, for a five-story mixed-use building at 22-02 Astoria Boulevard.
This building housed a local institution, "The Furniture Marketplace" which specialized in used and antique furniture. Many a local apartment was furnished with their stock, and they will be sorely missed.
We wonder if anyone would like to comment on their experiences at this wonderful store? We have reached out to the owners however, regretfully have not heard back. If we do we will share their thoughts.
This corner lot is a ten-minute walk to the Astoria Boulevard subway station, serviced by the N and W trains. It is also 10 minutes from the NYC Ferry Landing at Hallets Cove.
Herman Carolini under the Newtown 2, LLC is listed as the owner behind the applications.
The proposed 53-foot-tall development will yield 21,189 square feet, with 11,571 square feet designated for residential space and 940 square feet for commercial space on the first floor. The building will have 16 residences, most likely rentals based on the average unit scope of 723 square feet. The concrete-based structure will also have a cellar and eight enclosed parking spaces with an attendant.
Angelo Ng & Anthony Ng Architects Studio is listed as the architect of record.
Photo: Richard Khuzami