Artbridge And The Durst Organization Multimedia Public Art Exhibition At Halletts Point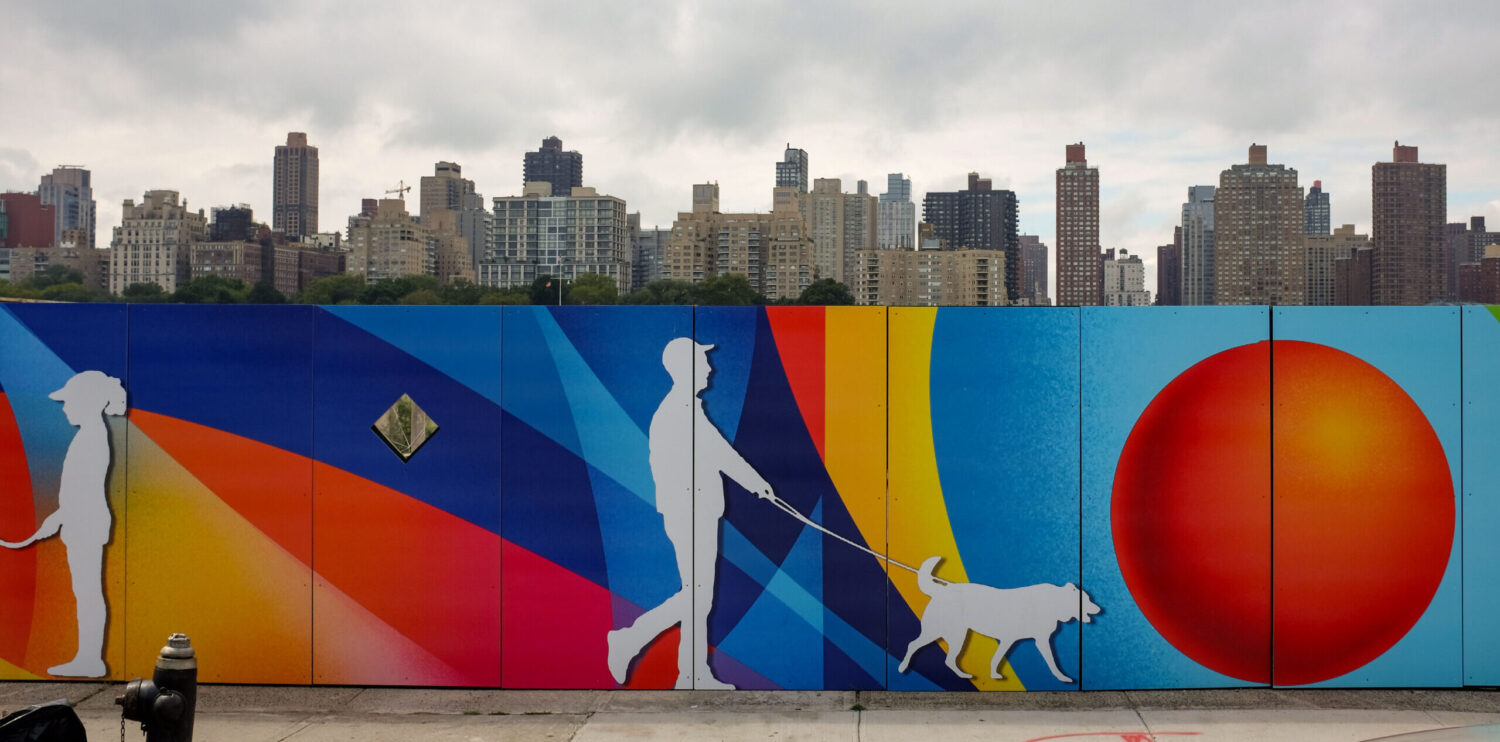 Old Astoria and the Astoria waterfront has long supported artistic achievement. Currently home to the Noguchi Museum, Socrates Sculpture Park, and the Welling Court Mural project, it has also encouraged local business and developers to support the arts. And in the private sector, there has been no greater proponent of the arts, be it performing or visual, than The Durst Organization and their Halletts Point development. During the pandemic, they converted part of their waterfront property to a Performing Arts venue, Radial Park, giving a great option for all those who were cooped up to enjoy performances in a safe environment.
The Durst family, under the inspiration of Anita Durst, is also involved in Chashama, an Arts organization dedicated to finding cost free studio space for artists throughout NYC.
For many years they also operated a performance space, water taxi beach, in Long Island City. (Where this author was privileged to perform)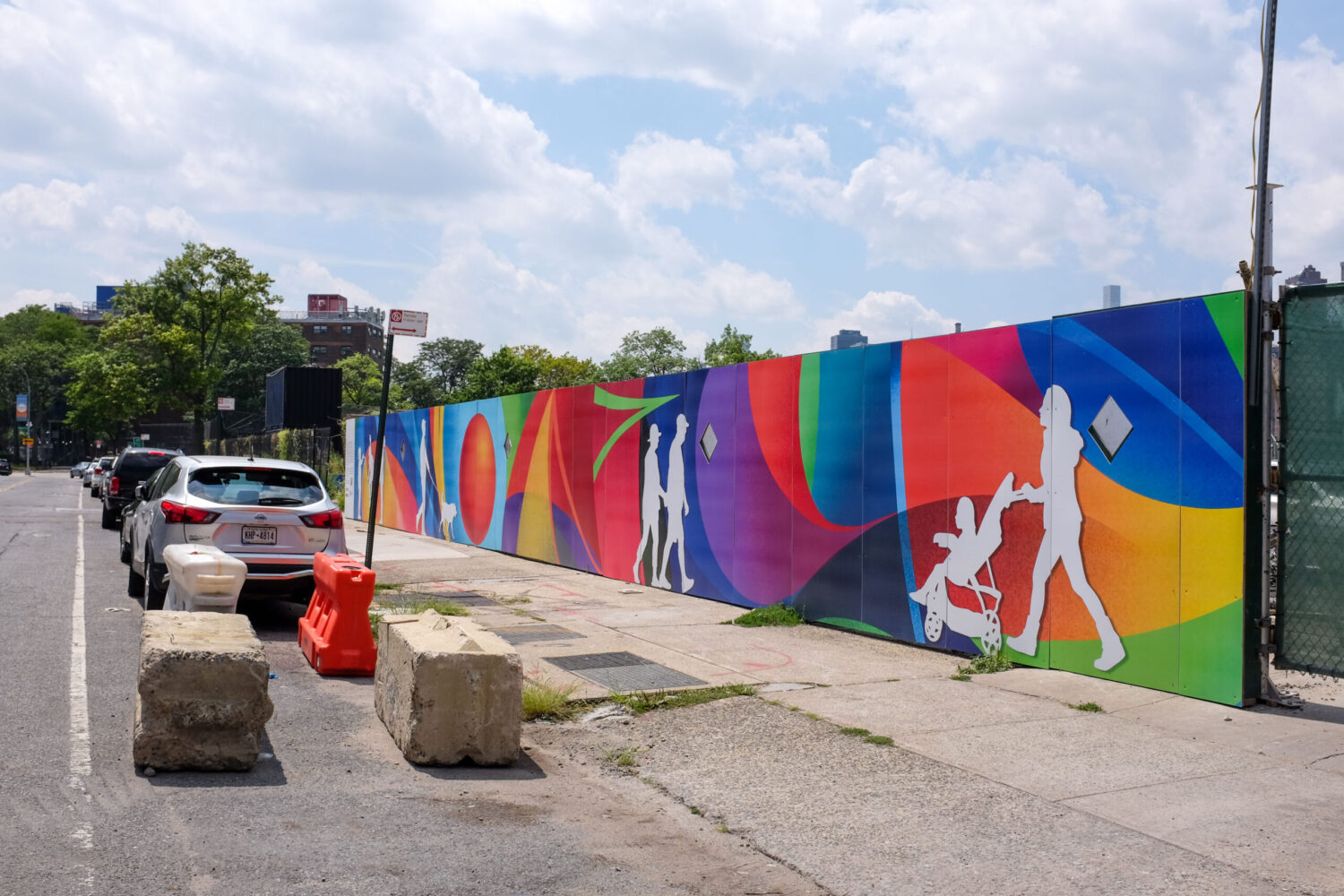 And today, even during bustling construction, they have seen fit to exchange the ever-present green site construction barriers (that surround all construction sites) to a gallery of public art. 
They have partnered with ArtBridge to create a 600-foot-long public mural and augmented reality experience at 20 and 30 Halletts Point in Astoria, Queens.
Created by multimedia artist Zeehan Wazed, the mural named "A City in Motion" reflects life in and around the neighborhood. As an accomplished artist and dancer, Zeehan was inspired to weave the movement of the dance classes at the NYCHA Astoria Houses' Hanac Cornerstone Community Center into the installation at Halletts Point, making it a dynamic multimedia experience. He took video of the dance classes in front of a green screen, leading to the mural's silhouettes of dancers which come alive through a digital integration with the Artvive app. Simply download and open the app on your phone, point your camera at the mural, and see it come to life through augmented reality.
Wazed's work will be on display until the buildings are completed in 2025.
"I grew up in Queens; my first exposure to visual art was seeing murals while taking the 7 train," Wazed said. "I'm thrilled to introduce this new work at Hallett's Point. Movement is a big inspiration for my work. When I saw the dance classes at the Hanac Cornerstone Community Center, I knew I wanted to incorporate the residents of the neighborhood into this piece so they could see themselves reflected in the art."
We applaud The Durst Organization's long-time commitment to the Arts, and look forward to a vibrant stimulating Astoria Waterfront, especially with the help of entities that appreciate the contribution that artistic exposure and achievement bring to the quality of life of everyone.
Photo Credit: Paul Katcher
Recommended Posts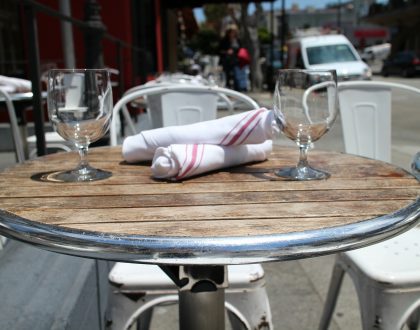 November 17, 2023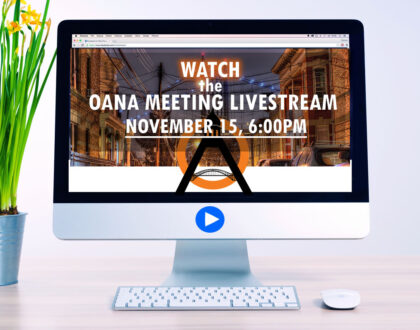 November 12, 2023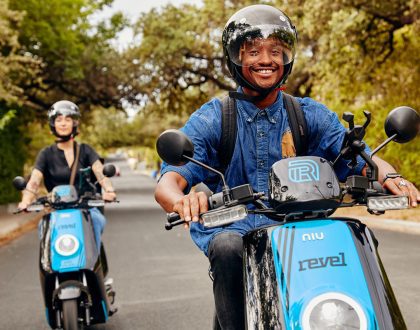 November 9, 2023