Application for restaurant outdoor open air seating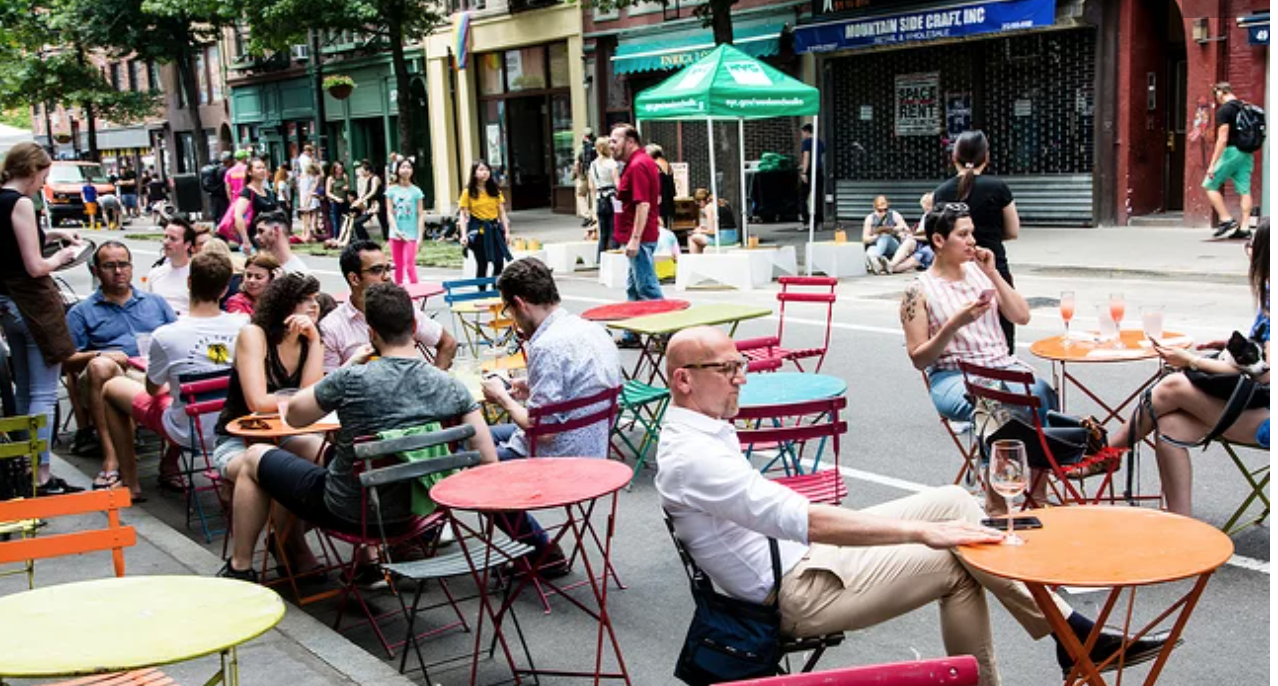 We have been notified by the NYC DOT that, starting tomorrow, any restaurant or café interested in outdoor seating can start the application process through the following link:
https://www1.nyc.gov/html/dot/html/pedestrians/openrestaurants.shtml
The page also includes the parameters you must follow for compliance.
As New York City prepares for phase 2 of reopening, Mayor de Blasio has announced the outdoor dining guidance for restaurants.
There are no fees associated with the Open Restaurant Streets program, self-certification will be done online. Restaurants must have info ready though including technical things like foodservice establishment registration number, SPA license info, etc. Also must write out their dimensions of sidewalk and roadway area for DOT to review.
We trust this is the beginning of a full recovery for our most vibrant community in Astoria, the restaurants, cafes, and bars!
Note: As of today, there are no Commercial Open Streets in Astoria. So far only Curbside and sidewalk seating are allowed. We are continuing to advocate for full street closures in restaurant dense blocks, and will keep everyone abreast.