An Update from Mount Sinai Queens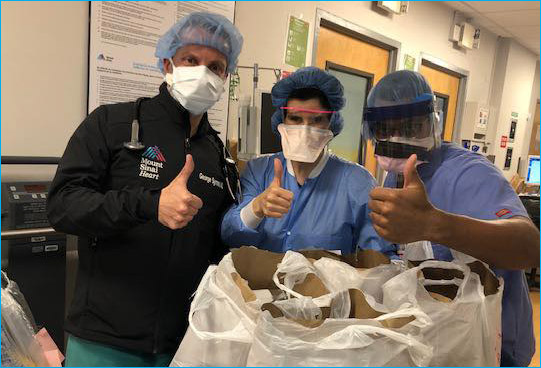 Our hospitals in New York City, and especially in Queens, are under extraordinary pressure in this unprecedented era. We at OANA would like to thank our health care workers for the vital and heroic work they are carrying out in sometimes very difficult circumstances. Mount Sinai Queens is rising to the challenge, recruiting staff from other parts of the country, opening new units, and making transfers to other Mount Sinai hospitals to meet the needs of coronavirus patients.
Mount Sinai is starting a procedure known as plasmapheresis, where the antibodies from patients who have recovered from the COVID-19 virus will be transferred into critically ill patients, with the expectation that the antibodies may help neutralize the virus. If you have tested positive for COVID-19 and have fully recovered, you could save a life by making a plasma donation! If you want to be screened as a volunteer, you should fill out their plasma donation survey.
As always, our neighborly spirit in New York City is coming through and Mount Sinai Queens has received an outpouring of support, with donations of supplies, meals and gifts from local businesses and the community in general. If you are an individual or a business who would like to contribute something, check the MSQ website donation page.
There are some helpful videos about the coronavirus on Mount Sinai Queen's YouTube channel. And Mount Sinai Now telehealth services offer ways to get care remotely, including online consultation, video calls, and text.
Stay safe and please remember to follow best practices for combating COVID-19: washing hands, staying indoors as much as possible, and social distancing and wearing a mask if you do need to go outside. While it may seem like a nuisance to wear a mask on a sunny day, you could be saving lives—your own or others.
Photo courtesy of Mount Sinai Queens