A New Seven-Story Residential Building On Vernon Boulevard In Astoria Is Coming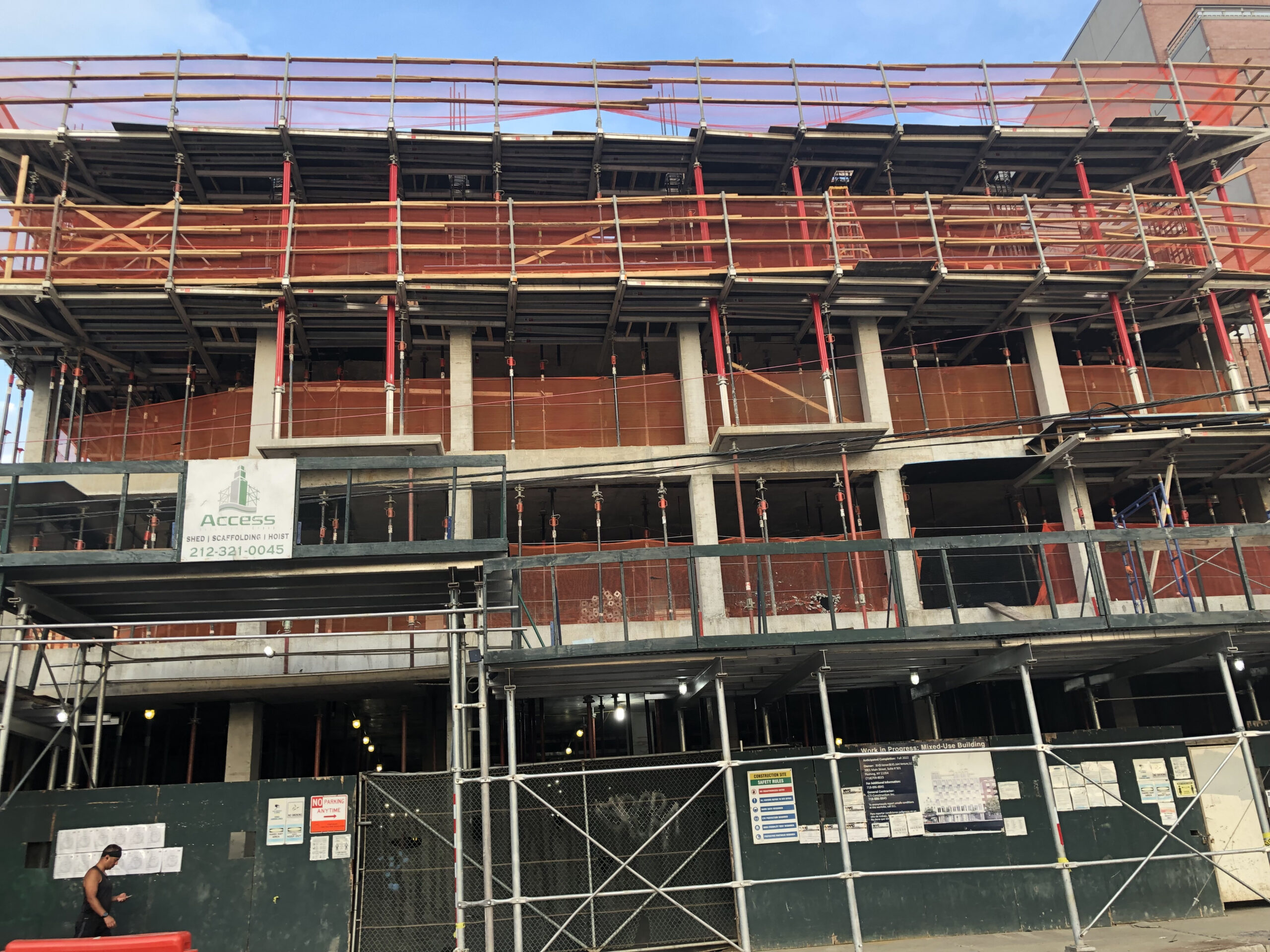 A seven-story residential building is currently under construction in Astoria, Queens, as reported by YIMBY. The lot is located on 30-05 Vernon Boulevard and will consist of 67 units and a ground-floor retail space. The structure is designed by Future Expansion Architects and developed by Joint Venture LLC. The general contractor for the construction plan is CTI construction, located between Vernon Boulevard and Wellington Court.
Excavation and foundations began in late 2020 and continued through the spring and winter. Construction workers recently started working on the fourth floor of the building using concrete pumps. The building projections reveal staggered set of balconies with a light-colored brick facade surrounding the floor, ceiling, windows, and doors. At the top of the project, there will be a shared terrace with trees and plants. The superstructure will also include parking spaces for 45 vehicles, a laundry room on each floor, a fitness center, bicycle storage, and ground-floor retail space. Residents will have a clear view of the Midtown skyline as well as facilitated access to the ferries on the East River.
The seven-story building is estimated to be completed in the fall of 2022.