A New 18th Story Building On Hallets Peninsula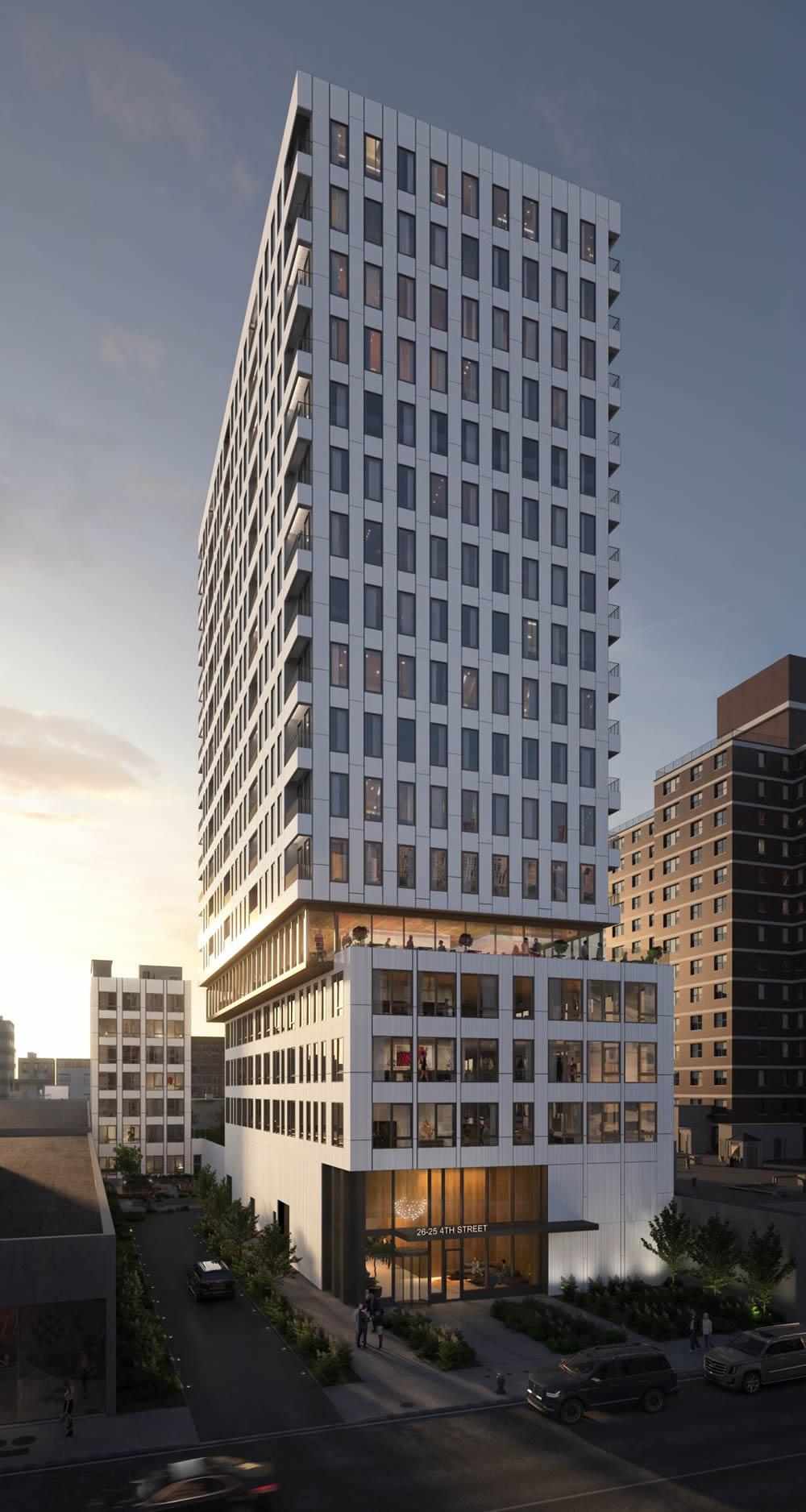 External renderings have been released of a new 18-story residential building located at 26-25 Fourth Street,in Astoria, Queens. The architect is J Frankl Associates.   The building will contain 165 apartments and a suite of amenity spaces that include on-site parking, a communal lounge, fitness and co-working facilities, a children's playroom, and multiple outdoor areas.
In an interesting design, the structure above the fifth floor is set back and incorporates a modest cantilever to make room for a shared outdoor space with light landscaping and lounge areas. Residents on the periphery of the building will also have access to private balconies.
The façade is mostly comprised of pale silver cladding and an orthodox grid of floor-to-ceiling windows.
The height will top out at 204 feet above ground and incorporating 289,000 square feet, of which residential area accounts for roughly 240,000 square feet. The building will also include 38,000 square feet of community facilities on the ground floor, plus parking for 101 vehicles.
The development is part of an assemblage of lots at 26th Avenue and Fourth Street and is now nearing approval. Solomon Feder, under the entity Fourth Development Holdings LLC, is listed as the owner behind the permit applications submitted to the Department of Buildings. There is no anticipated date of completion yet.
Photo: Rendering of 26-25 Fourth Street – J Frankl Associates