A Beach on the Astoria Waterfront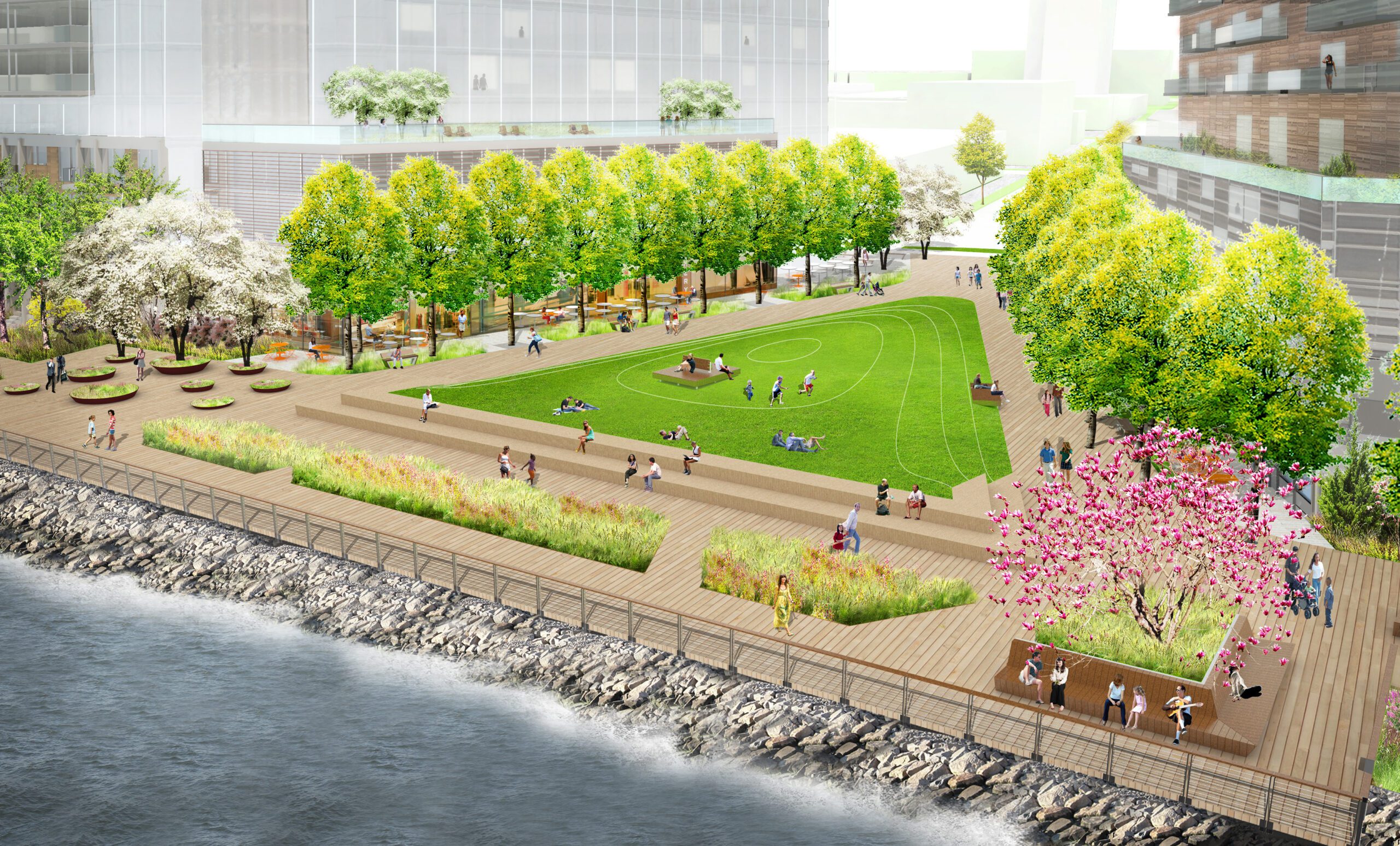 Trying to make the best of a bad situation, the Durst Organization has announced plans to create a temporary Cultural Center and Beach Area on the site of the stalled Hallets Point project.
There will be no access to the water on the "Beach". The site will be at First St. and 27th Ave, which features a great view of Manhattan and Randall's island. It will include a stage, and a fenced off area for film, dance, music and other events. It is expected to open this summer.
Durst for many years operated a similar site next to the Water taxi Pier in Long Island City.
Photo: Hallets Cove Lawn Plaza – credit Studio V Architecture and Field Operations