---
Wildflower Studio Is One Step Closer To Becoming A Reality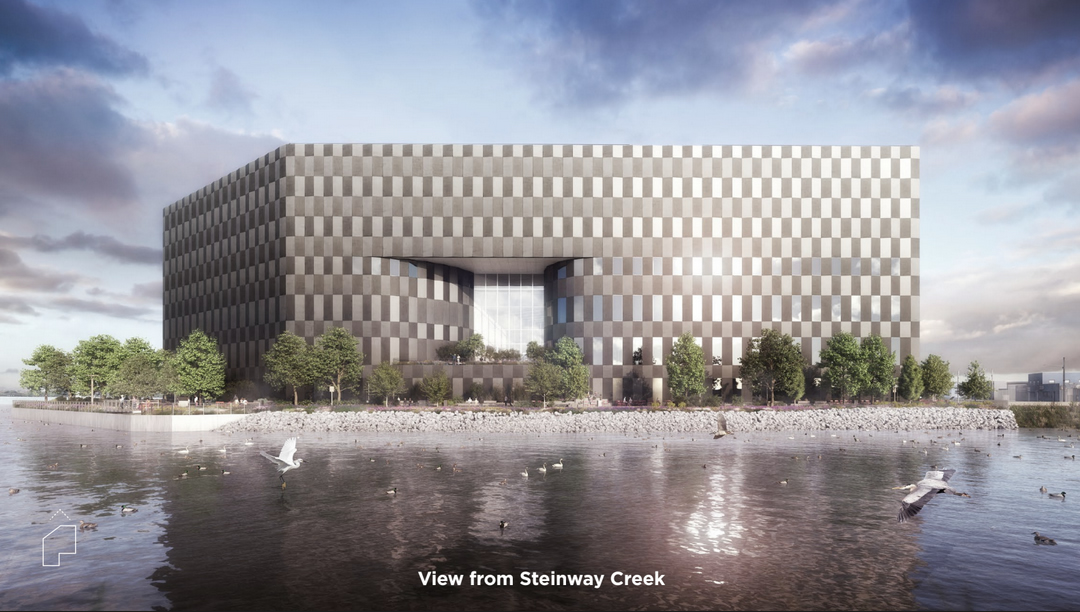 Movie and TV Production in Astoria! Wildflower studio, patroned by Robert De Niro and his son Raphael, is one step closer to becoming a reality. After a presentation by Raphael and his team to Community Board One Tuesday night, board members voted and approved the zoning changes required to begin construction of Wildflower studios. The vote 35-1 vote, with one abstention.
Located at 19th Avenue and Luyster Creek, Wildflower studios will sit adjacent to Steinway Piano Factory and the Astoria Energy Power Plant. The property was purchased for $71 million from the Steinway & Sons piano factory. The studio is planned to be about 497,000 square feet. and includes a landscaped waterfront promenade that will be "open and welcoming to the public".
11 Sound stages will be constructed, the roof will be a Green roof, with solar panels and green spaces, and all loading docks and trucks will be within the first floor, not the street. This logistical innovation will reduce pressure on the local streets, and also create a space to absorb possible flooding. (This is a flood zone).
The studio would also bring about 1,000 jobs to Astoria, with the hopes of creating a "ripple effect" of increased business opportunities throughout the neighborhood. De Niro's team pledged to hire locally when possible from the neighborhood, whether for construction and the operation of the studio.
The area around Luyster Creek will also include a new DYCD (Sanitation) garage, replacing the old outdated facility on 21st street by Ravenswood.
Also, at the end of 19th avenue, adjacent to the creek and a water outflow, is an area filled with junk, an eyesore to the entire community. It was also the site of a traffic tragedy where 3 people lost their lives. It also needs to be expanded to allow service vehicles the ability to turn around.
For all parties concerned, this needs to be totally renovated. DOT, DEP, and Parks all have authority with this area, so the Community Board has been working to facilitate the needed rejuvenation. Also, local citizen groups have been donating time for clean-ups. Wildflower has pledged to work with all parties, including CB1 and Sanitation, and donate services of their vendors and advisors when appropriate to open the creek area to everyone and create an asset that all can enjoy.
There were safety concerns from board members that the waterfront area open to the public would turn into "a second Long Island City waterfront", alluding to the parties and late-night crowds that have become increasingly common at Gantry State park. De Niro and his team assured that the public waterfront space would be closed from dusk to dawn.
We look forward to the beginning of a new era in Astoria! For over 100 years we have been known as the home of the cultural icon "Steinway Pianos". Now we will also be the home of creative talent known as the "Wildflower Studios!"